MS Motorservice has a long-running series of SOE webinars.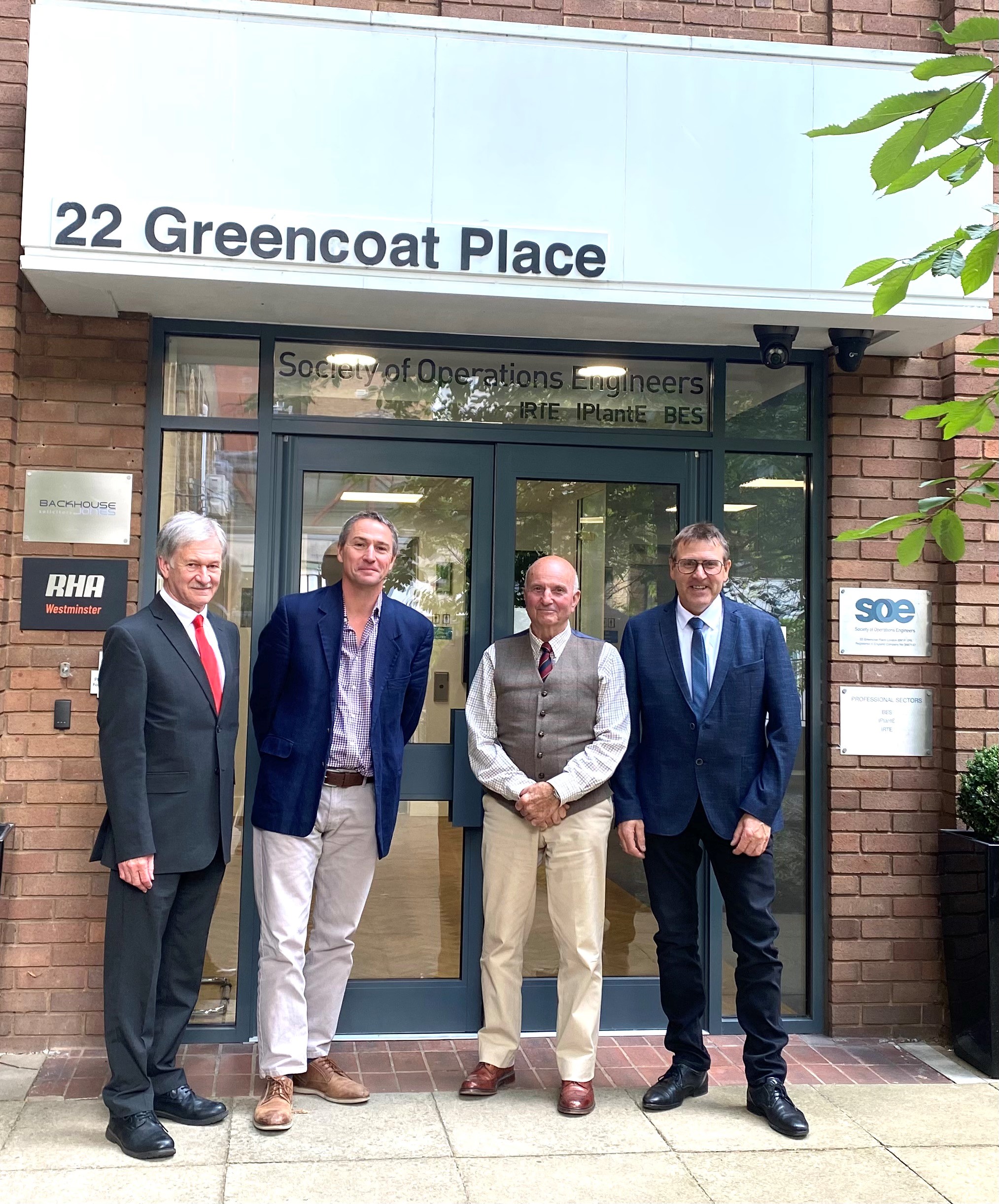 Ricky Schembri MBE was awarded for his dedication to vehicle training when he was presented with a special certificate for attending all nine MS Motorservice online webinars.
A former vehicle examiner at the UK Ministry of Defence, Ricky was recognised by the MS Motorservice team as a regular attendee at its series of SOE webinars, which covered topics related to its vast array of systems, components and services.
Reiner Holwein, Service Trainer at MS Motorservice, accompanied by Mike Knowles, Training and Technical Support at Elring Parts and Rod Bennett, Operations Manager at The Federation of Engine Re-manufacturers (FER), visited SOE head office to present a certificate to Ricky.
Ricky joined the meeting virtually, so SOE Board member John Eastman accepted the award in person on Ricky's behalf.
Before joining The Army to work for the Royal Electrical and Mechanical Engineers (REME), Ricky was employed by VOSA (now DVSA) as a vehicle inspector – a role that included the annual testing of HGVs & PSVs, the inspection of notifiable alterations for complacency and integrity and the quality control of the station's testing staff. He has previously been an instructor at the St John Ambulance Brigade in East Ham, London.
For more information about MS Motorservice, go to: ms-motorservice.com/en/
Click below for our full events schedule:
Click here
Image: L-R: Left to right: Mike Knowles, Rod Bennett, John Eastman, Reiner Holwein