You're here
IPlantE Professional Sector

Power, process and mobile plant specialists
IPlantE was one of the two constituent bodies which merged to form SOE (as the Institution of Plant Engineers). Plant Engineers are involved in maintenance and operation of a fixed and mobile machine assets . In practice you will find plant engineers working across most industries.
The IPlantE Professional Sector Council (PSC) is dedicated to improving maintenance, operational and safety standards across a range of plant. They act as a representative voice in industry for our plant members, and is currently working on the following initiatives:
Working to develop industry wide technician accreditation with our industry partners
Representing SOE's interests on the board of Society for the Environment
Working with the RAF to widen and fast track Engineering Council registration

What makes a modern plant engineer?
The machinery worked on by plant engineers can greatly vary across sectors, we have members involved in the following, to name a few:
Power and utilities
Process and chemical
Manufacturing
Construction
Building services
Mobile and machinery
Transport infrastructure
Defence and military
What is common, wherever they work, is a high level of technical knowledge, incredible problem solving skills and the ability to think ahead. Plant engineers are responsible for ensuring large, complex systems and machinery don't fail, that they are maintained to exacting safety standards and are kept at peak performance to the end of their operational life. Many of our plant members are registered to Incorporated or Chartered Engineer, and the majority of our Chartered Environmentalist members sit in this professional sector.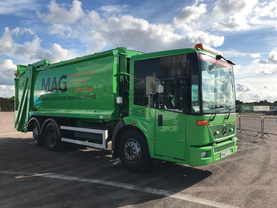 Final presentation at Northern Centre before summer break.
Becky Toal CEnv wins 2022 Environmental Professional of the Year
Free online celebration event to take place on Wednesday 8 June.
Plant related events
The Society is delighted to host 'The critical role of safety leadership and injury prevention', a webinar presented by highly-respected experts in the field of safety in engineering. The speakers will share their experience and knowledge in developing and improving safety culture within organisations.
Transitioning into the civilian job market is notoriously challenging. Unfortunately, many talented individuals apply the wrong tactics and fail to maximise their career and earnings potential. With an impending recession, the job market will become even more competitive. Those job seekers who up their game now will have the best chance of success in their job search.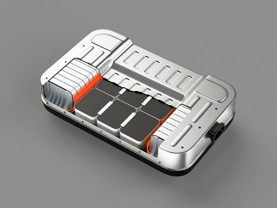 Join us as Vincent Ward from Clarios shares his insight into the history, construction, maintenance and future role of 12 volt batteries.
---
Are you a UK IPlantE or BES member who may need financial help? Click here to find out more.