On the 12th of October, Stagecoach East invited both the SOE and its members to Cambridge to showcase their ground-breaking Intelligent Speed Assistance (ISA) technology.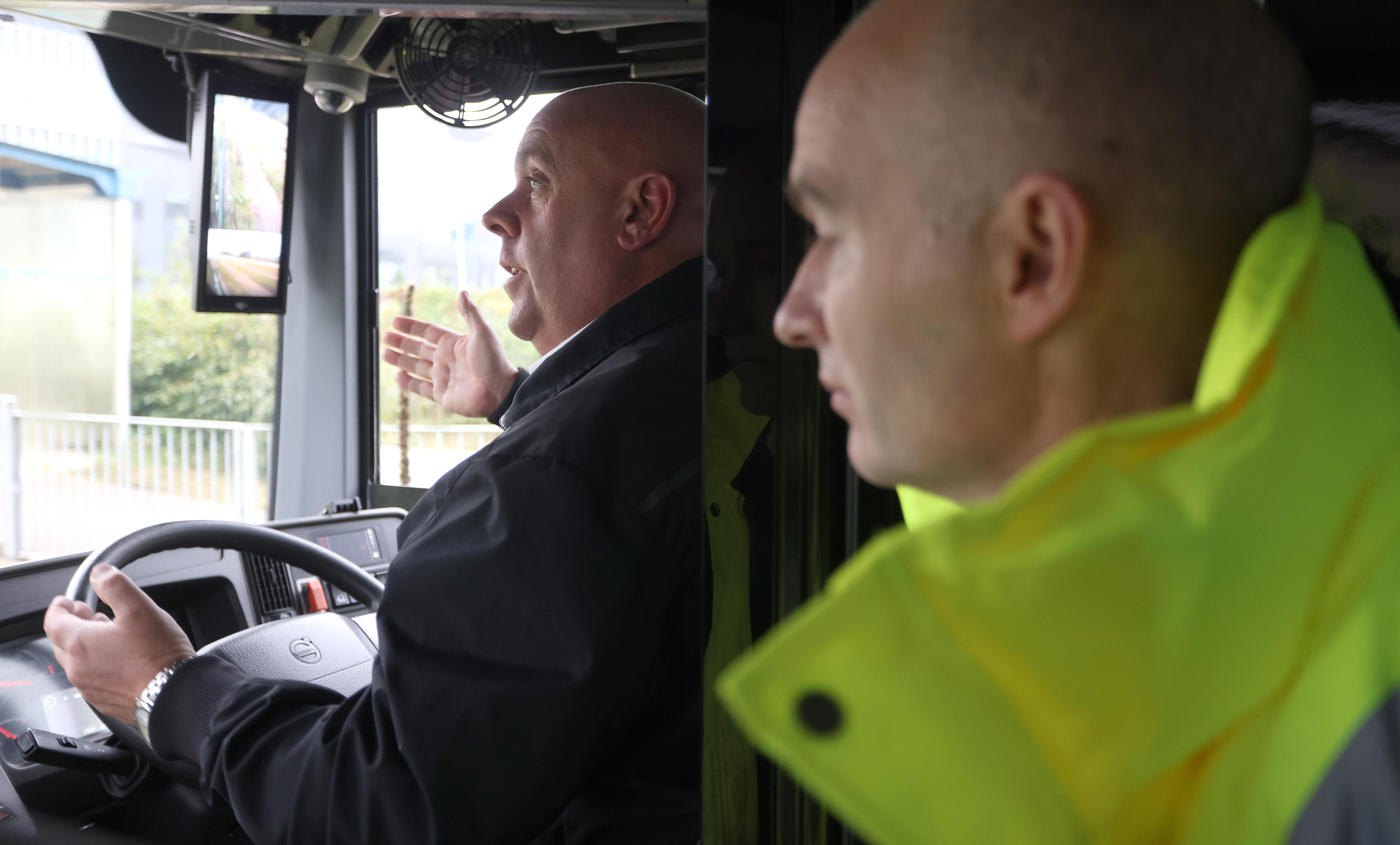 The ISA system, used on the Cambridgeshire Busway, is the first in the world to automatically slow down vehicles using the retarder in the engine transmission and engine braking.
The ISA technology was developed by Volvo in partnership with Stagecoach East and is widely considered to be a step forward in transport safety. Not only does this cutting-edge technology improve safety for both passengers and pedestrians but also adds to the smoothness and comfort of the ride.
The ISA was first introduced to the SOE during a free webinar hosted by Terry Absalom, Engineering Director of Stagecoach East, and Danny Smith, Busway Operations Manager, in which they gave a detailed breakdown of both the theory and the technology behind this innovative project.
During the in-person event, Members were treated to a detailed mixed media presentation in which Terry Absalom explained the current routes that utilise ISA technology as well as an insight into the potential future of this technology. After the presentation attendees were invited onto a state-of-the-art zero-emission electric bus which utilised ISA technology and embarked on the bus route that went from Cambridge north to St Ives. The journey followed the old railway lines that passed through the lush countryside. The views paired with the smooth ride, aided by ISA, made the journey thoroughly enjoyable.
The ISA system is just one of the ways in which Stagecoach East is working to make the Cambridgeshire Busway one of the safest public transport networks in the UK. Stagecoach East's commitment to safety has been recognised by the industry, with the company winning a number of awards, including the 'Best Safety Initiative' award at the 2022 Bus & Coach Awards