You're here
BES Professional Sector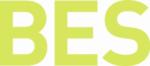 Supporting the inspection and insurance industries
BES is SOE's group for those who work as engineer surveyors, which is a specialist role within operations engineering. Originally part of the Institution of Plant Engineers, pre-merger, BES was formed as a separate SOE sector, which currently serves around 1,200 SOE members and provides knowledge and professionalisation support to the insurance and inspection industry. We welcome engineers from large insurance firms, small independent inspection companies, those with specialised consultancy skills, and everyone in-between.
The BES Professional Sector Council (PSC) provides a forum for the industry to meet and take forward important issues. It includes representation from other important industry bodies such as SAFed and INITA, and works to ensure safe working across inspection.
Some of the issues the PSC is currently working on are:
Making representations to ensure the IEng standard remains an attainable benchmark for Engineer Surveyors
Providing SOE's input to relevant BSI standards
Supporting a new Trailblazer Apprenticeship in Engineer Surveying
What makes an Engineer Surveyor?
The Engineer Surveyor role is 'hands-on' job, requiring practical experience, technical ability, strong customer communication skills and the confidence to make professional judgements. They are responsible for insurance and safety inspections across a range of machinery and equipment, including:
Lift Equipment
Crane Equipment
Pressure Equipment
Power Press/Hazardous Machinery
Electrical equipment/Installations
Local Exhaust Ventilation
Engineer surveyors may be called in before a piece of equipment is signed off for usage, during maintenance or refurbishment, or to investigate equipment failure. Members who join SOE can affiliate themselves to the BES sector, and benefit from tailored events, as well as the latest information in Operations Engineer magazine, delivered to them monthly.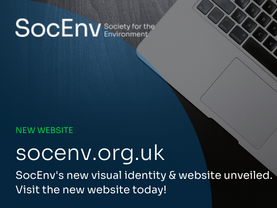 New website to improve user experience, navigation, engagement and accessibility.
Could you be recognised in 2022 for your outstanding environmental work? Do you know a deserving colleague who has recently gone above and beyond to protect or enhance the environment?
BES Events
With all the latest vehicles, trailers, equipment, and technology on display, the 2022 Commercial Vehicle Show will be unmissable for thousands of fleet owners, directors, senior managers, and engineers and to anyone running commercial vehicles as part of their business.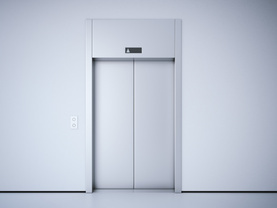 The South East Region of the Bureau of Engineer Surveyors (BES) present a talk from Daniel Meekin, Engineer Surveyor, from Zurich Engineering who will provide insight into power operated doors and closing forces.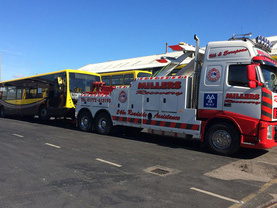 Join the Northern Centre for a site visit to Millers of Longton, a nationwide breakdown and recovery service for commercial vehicles. Register now to reserve your place.
---
Are you a UK IPlantE or BES member who may need financial help? Click here to find out more.