What makes an operations engineer?
SOE's membership is drawn from a broad set of industries and technical disciplines, however the work they undertake is linked by their first rate knowledge regarding inspection, maintenance and safety focused engineering. We have four specialist professional sectors for members working in engineer surveying, plant, road transport and environmental engineering, one of which new members are assigned to upon joining. Each Professional Sector supports its members by providing CPD opportunities, issuing technical guidance and support, and ensuring that engineers and technicians have a voice which is clearly heard by government, regulators and business.
You can find out more about SOE's professional sectors under the top menu item called Our Sectors.
Industries our members come from include: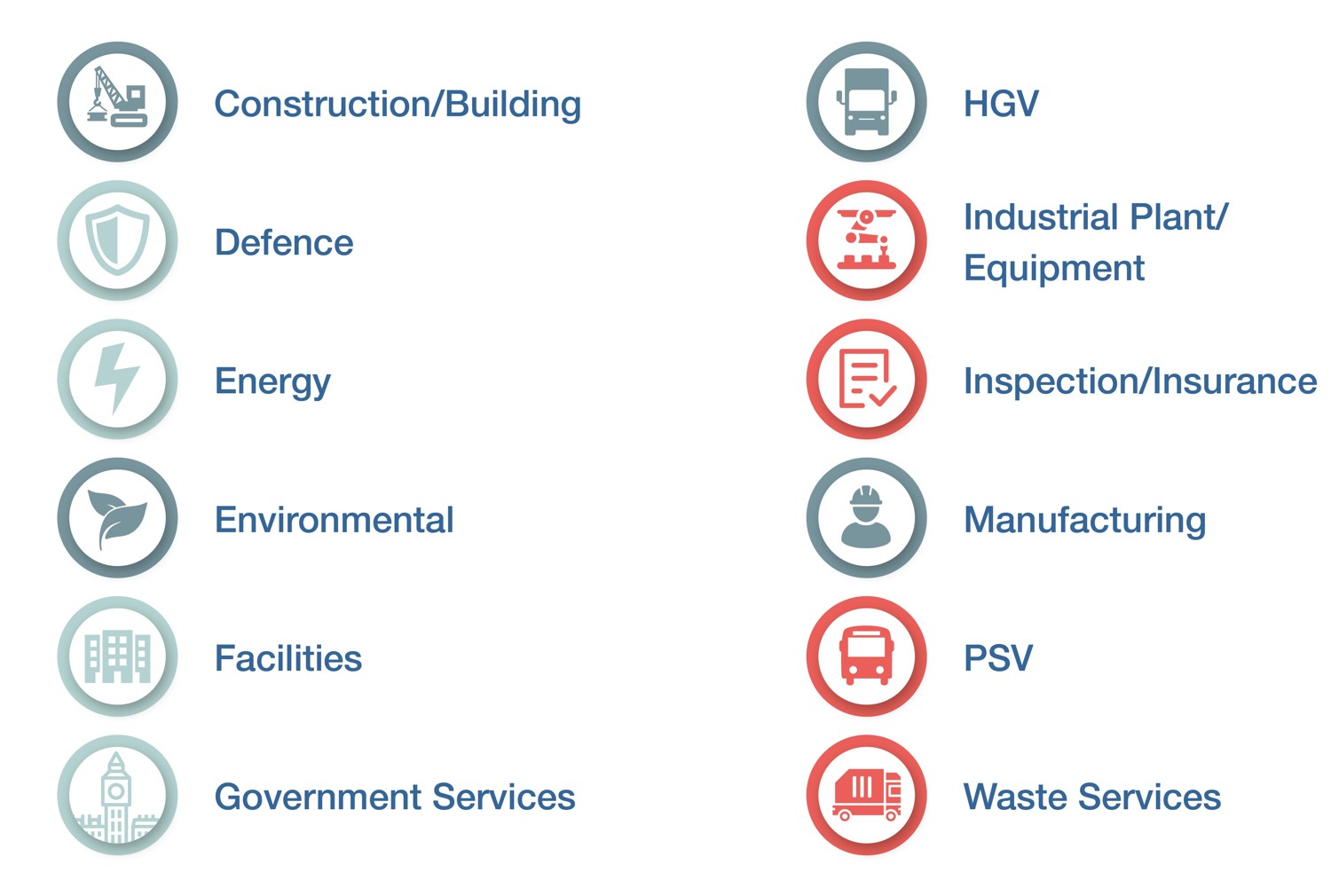 ---