The UK's PSV technician competition
IRTE Skills Challenge is an annual competition, taking place 3-7 June in 2024, with our partners, S&B Automotive Academy in Bristol. The competition highlights the engineering stars working in the bus and coach sectors. These sectors tend to not feature in the public imagination, but they are where some of the most modern and complex vehicles can be found.
Modern PSV technicians need traditional mechanical skills but will also need to be able to weld, find faults and diagnose solutions on a complex clean fuel bus. This range of challenges makes them the most versatile operations engineers out there, and the IRTE Skills Challenge celebrates this expertise.
Every June we take over S&B Automotive in Bristol for a week, where over 35 teams of qualified and apprentice PSV engineers compete in a series of electrical, mechanical and bodywork challenges to find the best in bus & coach. Competitors attend on one day during this week. The winners are crowned later at an awards ceremony. We welcome entrants from any size of organisation - and have had teams from as far away as Singapore.
---
Skills Challenge news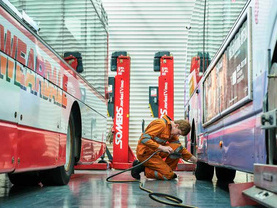 Plans are well underway for this year's IRTE Skills Challenge with entries already coming in and sponsors lending their support to the industry's premier showcase of new technical talent.
Bumper year for First Bus engineers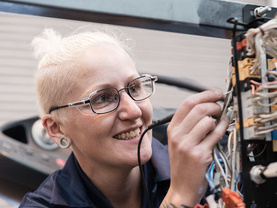 Williams F1 Conference Centre hosted the tenth anniversary IRTE Skills Challenge awards ceremony in October as the bus and coach industry celebrated another year of progress.
With thanks to our sponsors