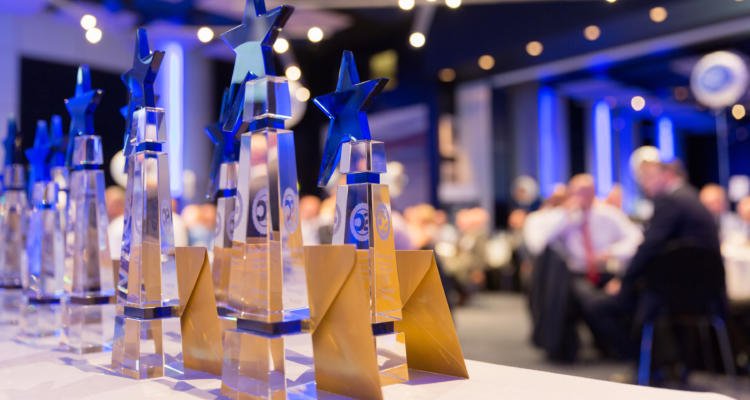 There is no better place to see how the industry is progressing through its apprentices and technicians than at the IRTE Skills Challenge. As the sector is going through significant change, the competition will continue to adapt and give those technicians an environment to showcase their skills and demonstrate just what it takes to keep these vehicles on the road. Our sponsors, supporters and partners have stayed with us despite there being no competition last year, and we have continued to expand and grow as interest from industry remains strong. I would like to express our gratitude to them and our commitment to provide a platform to raise the profile of the sector in the years ahead.
Bruce McGill
Chief Executive Officer, Society of Operations Engineers
---
The winners of the IRTE Skills Challenge 2021 were announced on 21 October 2021 at the Williams F1 Conference Centre.
Top Scoring Bodywork Apprentice
sponsored by altro
Winner: Oscar Jenkins, Trentbarton
Runner up: Connor Carter, First Bus
Top Scoring Electrical Apprentice
sponsored by Imperial Engineering
Winner: Danielle Curtis, First Bus
Runner up: Arnold Duan Cuadros, Go-Ahead London
Top Scoring Mechanical Apprentice
sponsored by Allison Transmission
Winner: Jacob Murtagh, Metroline
Runner up: Kasar Mahmood, First Bus
Mechelec
sponsored by FCL
Launched this year, the Mechelec category is open to apprentices at least on year three
of their training.
Winner: David John, First Bus
Outstanding Apprentice Team
partnered by S&B Automotive Academy
Winners: Trentbarton
Kyle Sandford – Mechanical Apprentice
Edward Batchelor – Electrical Apprentice
Oscar Jenkins – Bodywork Apprentice
DVSA Inspection Apprentice Award
Winner: Jacob Murtagh, Metroline
Runner up: Kyle Sandford, Trentbarton
DVSA Inspection Technician Award
Winner: Steve Evans, Go South Coast Morebus
Runner up: Craig Perkins, National Express
Top Scoring Electric Driveline Apprentice
sponsored by BAE Systems

Winner: Danielle Curtis, First Bus
Top Scoring Electric Driveline Technician
sponsored by BAE Systems

Winner: Christopher Bissett, Go-Ahead London
Top Scoring Bodywork Technician
sponsored by Alexander Dennis

Winner: Daniel Owen, Arriva
Runner up: Chris Little, National Express
Top Scoring Electrical Technician
sponsored by Knorr-Bremse

Winner: George Wilkins, Brighton and Hove Bus and coach company /Metrobus
Runner up: Christopher Bissett, Go-Ahead London
Top Scoring Mechanical Technician
sponsored by Premier Pits

Winner: Craig Perkins, National Express
Runner up: Harry Burns, Trentbarton
Outstanding Qualified Team
Winners: Go South Coast Morebus
Steve Evans – Mechanical Technician
Dan Large – Electrical Technician
Mark Hewish – Bodywork Technician
Philip Margrave Memorial Award for Outstanding Achievement
Winner: Adrian Jones, Metroline
Skills Challenge Masters
Winner: Christopher Coultas, First Bus