We recognise that we have a lot to do to make the Society, and the industries we serve, attractive to a broad range of individuals. We believe that it is vital, within our organisation and the profession, to ensure that everyone is made to feel welcome and treated equally, regardless of their beliefs or background.
We are committed to implementing the Royal Academy of Engineering Diversity and Inclusion Progression Framework and to promoting these values.
To work towards achieving this we will highlight and acknowledge best practice among organisations which actively promote engineering diversity.
We invite you to contact us to:
• Share your success stories to inspire others
• Help us to understand the challenges you face
• Get involved and be an advocate for change
Get in touch by emailing us at [email protected]
Women in engineering
Read our report from our Women in engineering event by clicking here.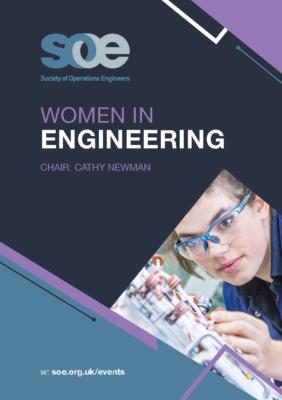 Women in engineering event
Read about the Women in engineering event we held in October 2019 here