SOE is seeking to secure that any actions, presented as supporting ending CO2 originated by equipment operation entering the atmosphere, are safe and conducted in ways that are truly sustainable, efficient and underpinned with an ethical approach.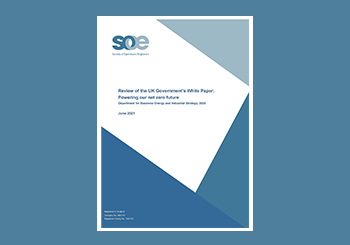 An ethical approach is one founded on honesty and integrity; respect for life, law, the environment and public good; leadership and communication with accuracy and rigour.

This review of the UK Government's Energy White Paper: Powering Our Net Zero Future (Department for Business Energy and Industrial Strategy, 2020) is from the perspective of ending carbon dioxide (CO2), originated by equipment operation, entering the atmosphere.