Will the plan positively impact your engineering sector?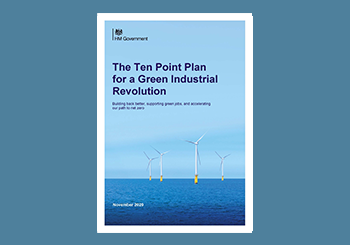 Towards the end of 2020 the UK government released a 10-point green industrial plan that explained how its £12bn investment in clean technologies will help the country fuel an emissions-free recovery from the Coronavirus pandemic.
The plan lays out how the government intends to transform the economy with policies and investment that prioritise low carbon technologies and services.
According to the government, the plan will inspire a Green Industrial Revolution which will rely on engineers and scientists to achieve net zero emissions by 2050 and put the UK at the forefront of technology that captures and stores carbon, uses hydrogen as an alternative fuel and expands offshore wind capabilities.
Critics of the plan say the investment figures quoted by the government will not be enough to fulfil its objectives and that it lacks ambition.
Society members are invited to comment on the plan, either by leaving a comment below or by emailing: [email protected]