"Ultimately, anybody considering professional registration should take the plunge, they'll be surprised how streamlined the process is and how rewarding it can be." Matt Clark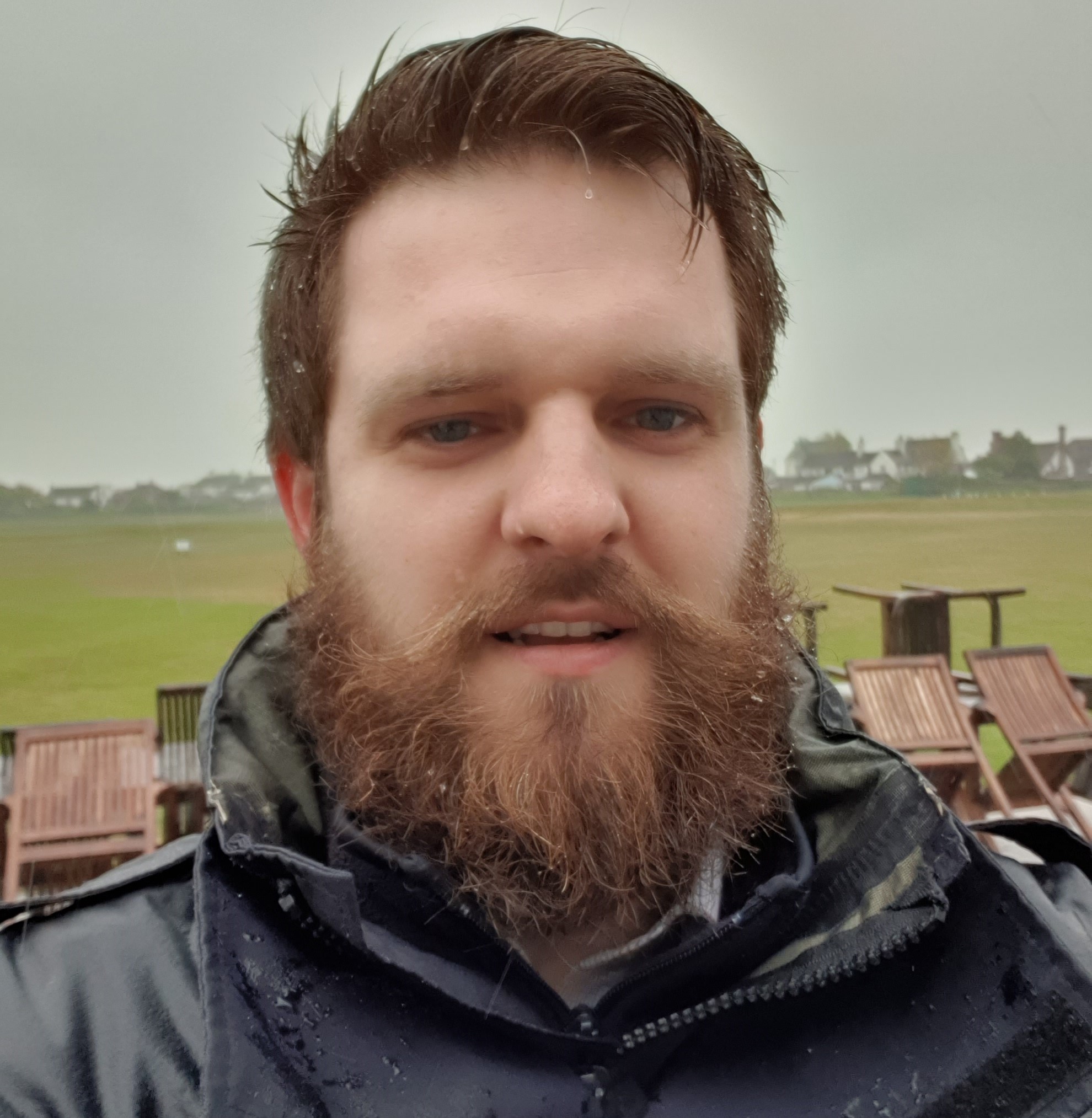 Introduction
Matt Clark, a pressure engineer surveyor at British Engineering Services, shares his experiences, challenges, and achievements throughout his career, showcasing the value of continuous learning and recognition through professional registration as well as his thoughts on the Society of Operations Engineers.
Background and Career Path
Matt's interest in engineering was sparked during his early teens by watching the TV show "MythBusters." The show's demonstrations of engineering principles piqued his curiosity and ignited a passion for the field, which has stuck with him to this day. Matt's formal entry into engineering began with an apprenticeship as a marine engineer in the Merchant Navy. He pursued an HND in marine engineering at Warsash Maritime Academy while gaining hands-on experience at sea. After nine years at sea, he transitioned to become an engineer surveyor, conducting statutory examinations under The Pressure System Safety Regulations, also known as PSSR. Matt has been working in the inspection industry for the last 6 years and has been with British Engineering Services as a pressure engineer surveyor for just over a year.
Role and Responsibilities
As a pressure engineer surveyor, John's role involves ensuring the safety of equipment by conducting inspections and examinations in accordance with safety regulations. His work is diverse, ranging from inspecting small air receivers and autoclaves to overseeing repairs on large water tube boilers in the power generation industry. As Matt says, "very few days are the same", which leaves room for constant growth and the chance to learn new things.

Standout Experiences and Achievements
One of Matt's standout experiences was receiving in-house training on steam locomotives. Matt recalls, "We arrived at a very non-descript looking railway shed to be told by our specialist that he had a surprise for us. Upon entering the shed, it was revealed to us that we were there to see "The Flying Scotsman." Witnessing this iconic piece of British history was one of the most memorable and exciting moments in his career. Matt describes the best part of his job as the variety it offers, as each day presents unique challenges and problem-solving opportunities. Matt emphasises the importance of maintaining connections with engineers from diverse backgrounds and specialisations to enhance professional growth.

On joining the Society of Operations Engineers (SOE)
Matt shares that registration with the Engineering Council through the SOE has been instrumental in recognising his knowledge and experience. As someone who struggled with traditional classroom learning, he highlights the benefits of the technical report and experiential learning assessment routes offered by SOE. These routes enable individuals to demonstrate their competency even without formal education at a Bachelor's or Master's level. Matt is currently aiming for registration as a Chartered Engineer using the technical report route, and he credits SOE for recognising the significance of CPD (Continuing Professional Development) as the vast library has allowed him to continuously learn as well as compile with the UK Standard for Professional Engineering Competence (UK-SPEC).

Tips for Aspiring Engineers
Matt's advice to aspiring engineers or those who are considering the field is that it's never too late to learn. He encourages individuals to engage in online CPD or distance learning to gain additional knowledge. He stresses that learning is never wasted and can prove invaluable when facing challenges in the future.

Closing Remarks
Matt's journey from a marine engineer to a pressure engineer surveyor is inspiring and demonstrates the power of curiosity, continuous learning, and professional recognition. Matt emphasises the importance of seeking professional registration through organisations like SOE, which enables engineers to validate their expertise and take their careers to new heights.