Diversity in the sector was under the spotlight at the SOE Women in Engineering event hosted by Channel 4 News presenter and journalist Cathy Newman.
High profile panellists from across engineering sectors discussed key topics relevant to diversity in the industry. The Society was represented at the event by SOE Lead for Women in Engineering Amanda Foster and Patron Sir John Parker. The role of schools in promoting positive and inclusive messages about modern engineering, the need for rebranding careers and correcting the many misconceptions about the profession, were discussed by the panel.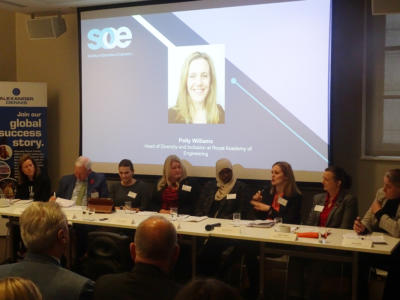 The panel agreed that there is a big difference between the perceived image of engineering - as an uninteresting and often dirty job - to the reality, as an exciting and influential profession that shapes the world around us.
Mick Sweetmore, SOE President, said: "It's been a great privilege to host this event for SOE. We are determined to build on this, in collaboration with other Professional Engineering Institutions (PEIs), to make a real difference to diversity in the UK workforce. It's important for us all to understand what the concerns are, to then focus our follow up activities on areas that can truly accelerate the change, and to move forward from the current state of the sector where women remain vastly underrepresented."
The panel discussed an education system that has created a situation where many young people are unaware of the scope and breadth of jobs available. Engagement between schools and employers that could bring about change to the current school system, from one that is designed for academic achievement to one which acts as a supply chain to employment, was proposed. Schools should also contribute to challenging gender stereotypes which sadly still discourage girls from pursuing engineering careers.
Campaigns should focus on the message that engineering can help solve the world's problems, such as tackling climate change and homelessness, and highlight the skills required for the future technology and data-driven world – skills that women possess. They should also spread the message that engineering equips individuals with transferable skills that can be successfully used in other industries.
Panellists also discussed various examples of companies that have performed better with a diverse workforce. Diversity is considered key for innovation; all agreed that a culture of inclusion drives a business forward.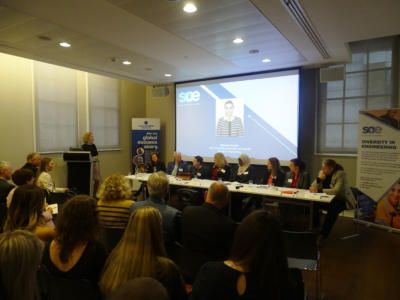 At the end of the discussion, Cathy asked each panellist how they would convince girls to pursue a career in engineering. Here are their responses:
Ann Watson, Semta Chief Executive: "It's brilliant career and I just wish I had had the opportunity myself. You will never regret a career in engineering."
Sir John Parker: "You will have the unique opportunity to solve problems that are relevant to all of society. Climate change, clean water for the world and an end to global hunger."
Amanda Foster: "Engineering is a chance to understand life and to influence and shape the future. In the military, engineering has created artificial limbs. It can improve and save lives."
Pauline Dawes, CEO/Founder of Somi Trailers and winner of the 2017 UK Women in Innovation Award: "You as a woman are a natural solver of problems and inquisitive. Have confidence in yourself!"
Nada Issa, Senior Mechanical Engineer at chapmanbdsp: "It will give you an opportunity to do something small that would make a big difference."
Polly Williams, Head of Diversity and Inclusion at Royal Academy of Engineering: "Engineering designs solutions for the world. Knowing that you can have a positive impact on security, climate change and sustainable housing.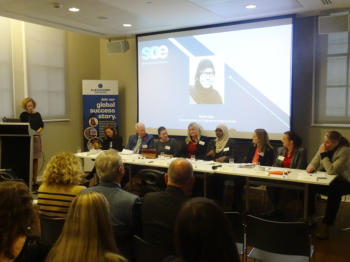 Pamela Wilson, Engineering Manager at BAE Systems: "If you want a job that is fun, never boring, always teaching, constantly growing, and has a huge amount of opportunities, why wouldn't you choose engineering?"
Dani Rathke, PCV Engineer and irtec Assessor: "I would refer to a youth project, where we worked on a MG midget – we had a group of six young people there and we completely restored it in nine months. There's just so much you can do with an engineering qualification."