How I achieved registration to the Engineering Council in the Armed Forces.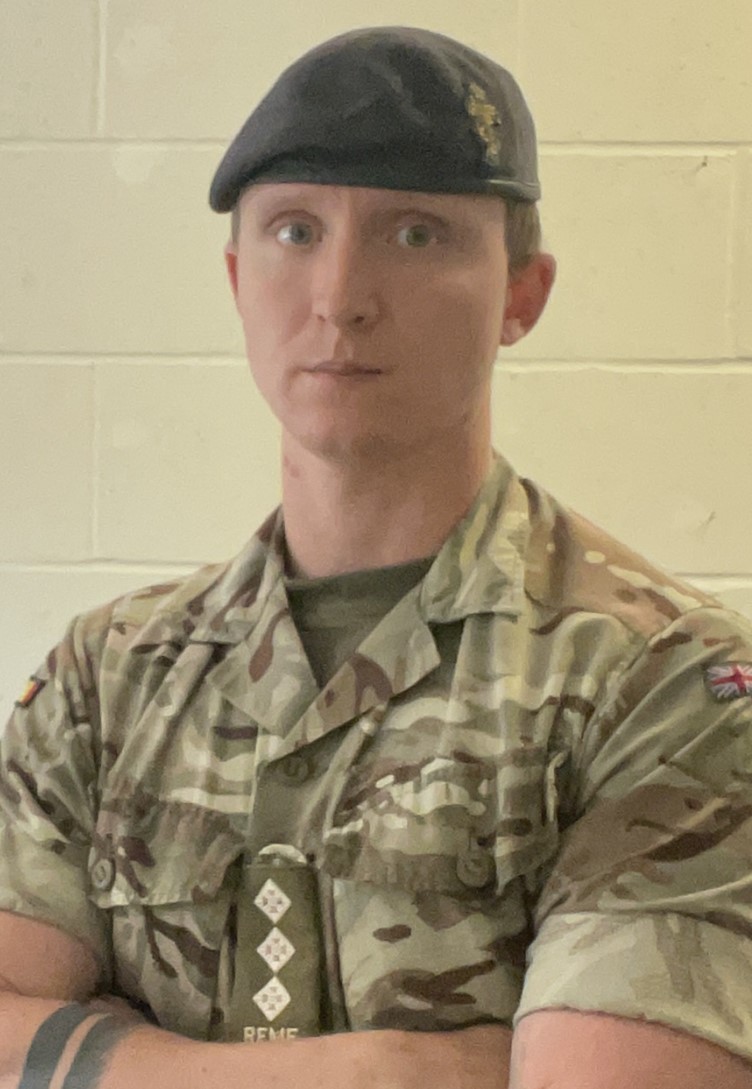 Having commissioned into the Royal Electrical and Mechanical Engineers (REME) in April 2018 with a 2.1 BSc (Hons) Business Management and A Levels in Business Studies, Mathematics and Economics, I have been required to pursue an unconventional route to Incorporated Engineer (IEng) with the long-term view to achieving Chartered Engineer (CEng). Fortunately, in December 2020, a route to professional accreditation was communicated to those within the Corps, who hold non-accredited degrees, via the Society of Operations Engineers utilising a Technical Report Option (TRO), and workplace experiences. Having just been the first REME Officer to successfully be approved for IEng via this route, I have written this article to share my experiences, with the hope of inspiring others without accredited degrees to pursue this opportunity.
The process itself is simple to follow. Initially, the applicant communicates with the military point of contact, who in turn forwards your intent to the membership staff at SOE. Once contact has been made with the membership team, you are required to complete the Armed Forces membership form and submit a copy of your C.V. From submission of the membership form to approval takes approximately two weeks.
Once approved, you are required to complete the IEng application form, based on the Engineering Council Competency Framework (UK-SPEC), in order to ensure that your TR is able to address any competency or experience shortfalls. This is submitted, along with a diagram of your organisational chart, your Continued Personal Development (CPD) Record and future development plan. I also submitted a report I had previously completed whilst on the Military Systems Engineering Course Land (MSEC (L)), which was assessed by the academic panel to deem whether or not it was at the standard required to be used as my TR.
Fortunately, my MSEC(L) project was accepted and deemed to be at the suitable level, meeting the IEng criteria; however as this was a group project, I was required to submit an Addendum of Ownership, demonstrating ownership and knowledge of all aspects of the project. This 800-word document looked into the project in more detail and discussed the aspects I was responsible for, whilst also demonstrating my understanding of the wider project. After my addendum was accepted, along with my project, I was invited to attend a TRO interview, along with a Professional Review Interview (PRI).
Both of the interviews were conducted on the same day, lasting approximately 45 minutes each, with a 15-minute gap in between. Both interviews are led by two qualified and experienced members of the SOE, and is a relaxed yet formal atmosphere, whereby they are trying to gain a further understanding of your knowledge and experiences. The TRO interview itself is a further evaluation of the TR, where the interviewers are looking to assess your engineering understanding of the content and attempt to gain clarity on any gaps of knowledge that may need addressing. In order to be successful, you need to be able to evaluate your project, identify any areas that you would improve or do differently and be prepared to defend your findings. The PRI will then evaluate your skills and experiences against the UK-SPEC. To be successful, it is imperative that you understand what each of the competencies are and you are able to identify what experiences you have that can relate to these competencies. I would recommend having three or four examples of each competency, with the ability to build upon your points.
Overall, from making initial contact, to being successfully approved for IEng the process took just under six months. The responsibility is solely on the applicant to be proactive in their approach, however the membership team at SOE are there to offer their guidance and experience along the way, making what could be deemed a stressful experience seem relatively relaxed and enjoyable!