Society CPD-approves EEMUA's Mechanical Integrity training course.
The Engineering Equipment and Materials Users Association (EEMUA) became a corporate partner of the Society in March this year. It is a membership organisation working on behalf of companies where the common purpose is to generate income through the safe and secure operation of large physical assets.
As an industrial organisation, it deals in the engineering processes involved in managing the 'big physical bits of kit' that can be found in power plants, chemical plants, manufacturing sites, energy transmission systems, refineries and many other industrial facilities.
Founded over 70 years ago, it has strong links with UK and international regulators and has published guidance documents that have been used as industry standards and regulations. Groups all over the world now access the recommendations that EEMUA produced last year through its working group in response to well-documented, high-temperature hydrogen attacks on critical pipework.
Since joining as a corporate partner, the Society has approved EEMUA's 1- day Mechanical Integrity training course, confirming that it offers clear learning outcomes with high standards and measurable results. EEMUA has also released a series of online e-learning modules, with new modules out soon, which can be accessed on its website.
Stefan Kukula, EEMUA Chief Executive, said: "Benchmarking our events to indicate they're suitable for CPD is a priority for us. It is one big change in all industries, and it is signposted by regulators to be a contributory factor when keeping up to date with theory and good practice.
"There is always a root cause of incidents, and we offer training and events that can help guard against it. To have the base line set by a body like SOE for its members to show that this training will help you, is a great benefit to people working in the industry," added Stefan.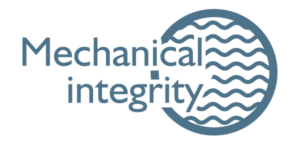 EEMUA's purpose is to represent the voice of the user through its four pillars of membership: training, regulations, standards and guidance. Further challenges have arisen by expanding to overseas territories, such as negotiating the hierarchy of standards in other jurisdictions. But its fundamental aim to increase operational safety and efficiency – for the plant, people and the environment – remains constant anywhere in the world.
"We deal with organisations' corporate entities, but they are made up of people on the ground. There's a good mesh with SOE in this key area – particularly with operations engineers and engineer surveyors. There are important crossovers in what we do and what we provide. It made sense for us to make that connection," said Stefan.
For more information on EEMUA, go to: www.eemua.org