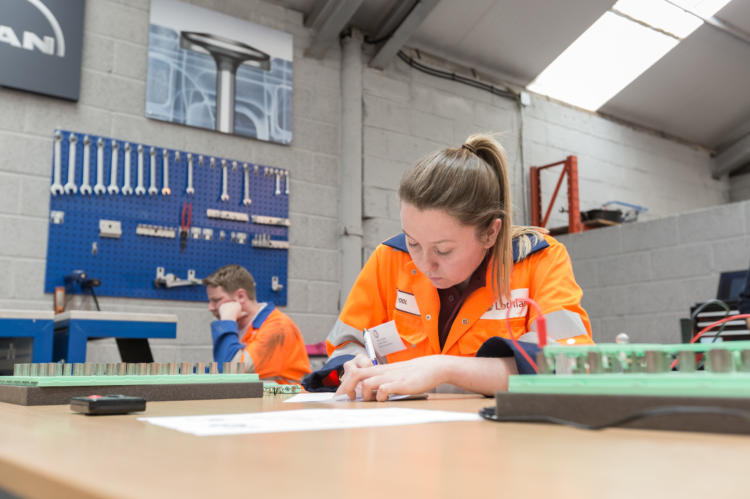 What is the IRTE Skills Challenge?
Pioneered by the IRTE (Institute of Road Transport Engineers), the IRTE Skills Challenge is an initiative that aims to champion and reward the vital work and skills of bus and coach engineers nationwide.
Bus and coach operators from around the UK are invited to put forward a team of three technicians to compete in a series of challenges, covering mechanical, electrical and bodywork, to find the best engineers in the industry.
The challenge covers theoretical and practical tests and will be carried out at S&B Automotive Academy on 6-10 June 2022. The awards will be presented to the winners and runners up at a reception ceremony in September.
---
Why should we be part of the IRTE Skills Challenge?
The IRTE Skills Challenge is a fantastic opportunity to showcase the technical skills of your staff, and prove that your company is up there with the best.
The IRTE Skills Challenge will be filmed, photographed and extensively covered in the press. There are many PR opportunities available and a winners' brochure will be produced – so your whole organisation can be proud of and share your achievements. There are no charges to enter the IRTE Skills Challenge, although operators will need to cover travel and subsistence costs.
---
When is it happening?

The event will be held on 6-10 June 2022, at S&B Automotive Academy in Bristol. S&B Automotive Academy training and education director Richard Belton assures us that "Whatever happens, whether there's social distancing or not, we can run it. It might be slightly longer, with fewer people there. But we know we can run it and run it well."
---
IRTE Skills Challenge – Be part of it
Click here to view the full terms and conditions.