A new educational Workshop Theatre will host two IRTE presentations at the Commercial Vehicle Show 2020.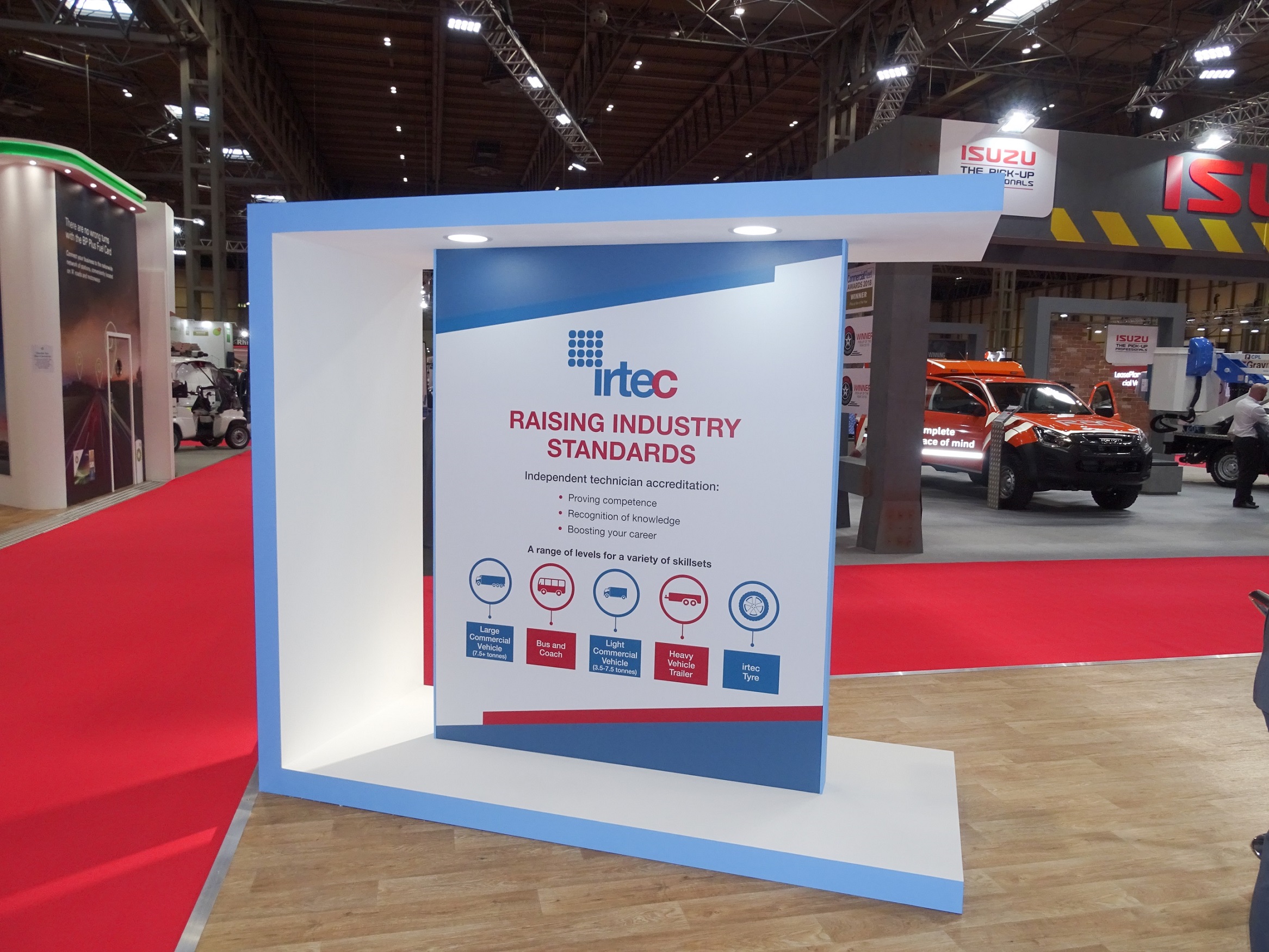 The Workshop Theatre is one of three separate live theatres new to the show this year. Produced in association with trade publications Commercial Vehicle Workshop, Motor Transport and Commercial GreenFleet, the live theatres will provide insight and education from industry experts, technical speakers and commentators on a range of topics and issues facing the industry.
The Workshop Theatre will feature vehicle assessor Dani Rathke and irtec pioneer John Parry, speaking on behalf of IRTE, the road transport sector of the Society of Operations Engineers (SOE). It will offer a comprehensive line-up of industry expert speakers, including the regulator DVSA, which will explain its Earned Recognition operator programme, its practicalities and how to apply.
In addition, visitors will be provided with a complete show experience from the Workshop Theatre covering a wide range of subjects crucial to the future of the road transport sector, from workshop maintenance to technology to alternative fuels. It will also feature presentations on the digital transformation, brake diagnostics, battery testing and charging, and the parts aftermarket.
Society Chief Executive Bruce McGill said: "It is another welcome addition to the show programme, where visitors will be able to learn solutions to the current issues the industry is facing. Considering how quickly the sector is changing, it will be well-received by guests of the show who want to understand what they need to do to adapt."
Dani, a speaker at the Society's Women in Engineering event in November, is the owner of Vehicle Inspection and Training Services (VIATS). She will talk about the role training plays in ensuring the safety of drivers and the public, and how diverse and inclusive workforce polices benefit businesses. Dani will provide examples of what is effective in making the industry more appealing to the next generation of engineers.
Former fleet manager John, an SOE board member who now runs his own consultancy, will speak about how IRTE champions industry-wide improvement for HGV and PSV engineers through the irtec and Workshop Accreditation schemes. John will demonstrate how the IRTE accreditations encourage high standards and self-regulation in maintenance of sectors crucial to employment and public safety, and he will give examples of tangible advantages for individuals, businesses and the public. He will also provide an update on the new irtec electric module, scheduled to launch at the show.
The Workshop Theatre in association with Commercial Vehicle Workshop will be situated in Hall 4. To register for your free ticket to the Commercial Vehicle Show 2020, go to: cvshow.com/